Bounce House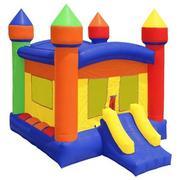 Bounce House 3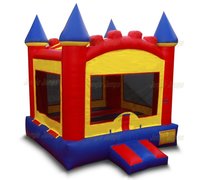 Lava Bounce House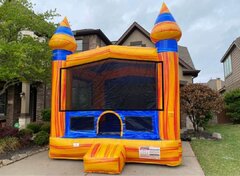 Princess Castle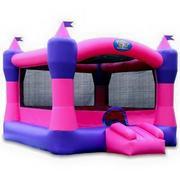 Princess Castle 2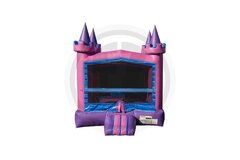 Safari Bounce House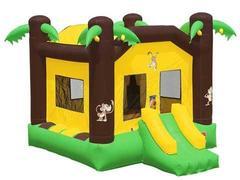 Large Bounce House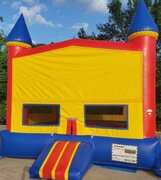 Bounce House 2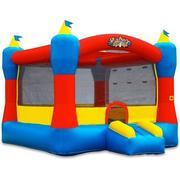 Princess Castle 3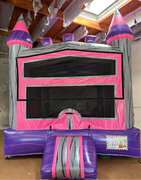 All American Bounce House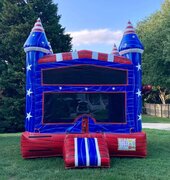 Space Bounce House
Large Bounce House with justice league banner 1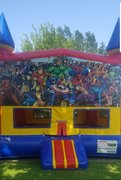 Large Bounce House with justice league banner 2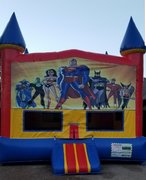 Bounce House Rental College Station
At Jump Around BCS, we have options for a bounce house rental College Station can't get enough of! We're the go-to source for gravity-defying amusements like bounce houses, slides, and other exciting inflatables. From kids' birthday bashes to community festivals, our bounce houses add a unique twist that turns any gathering into a hopping good time! Rent your bounce house from us, and you'll see why we're the best provider in College Station, Texas , and the surrounding areas of Brazos County.
Why choose Jump Around BCS? We've got the fun factor down to a science, but we don't just rent out bounce houses; we deliver joy, laughter, and unforgettable memories, one bounce at a time. Our selection spans the spectrum from simple jumpers to complex obstacle courses. It's a carnival of bouncing joy right at your doorstep! And don't fret about safety; we've got the bounce house rental College Station parents, businesses, and school administrators can trust. Our equipment is checked, double-checked, and ready to rock your party with confidence.
At Jump Around BCS, we believe in relationships that last longer than a single leap. Our friendly team doesn't just drop off the equipment; we bring the fun, the excitement, and the commitment to making your event unforgettable. We're not just in your neighborhood; we're a part of it, bouncing our way into the hearts of College Station residents. So why wait to create the most exciting day ever? Hop over to our inventory and choose the bounce house rental College Station recommends for a bouncing good time!
Bounce House Rentals, College Station, Texas Uses to Add Excitement to Every Event
Modular Combo Bounce House Wet/Dry
Jump Around BCS specializes in bounce house rentals, College Station, Texas used for all kinds of lively occasions. When it comes to bringing new and exciting entertainment to these occasions, our bounce house rentals are the stars of the show for both kids and adults. The range of events we attend is almost as vast as our selection of bounce houses.

View More
Children's Birthday Parties: We've got the bounce house slide rentals Bryan College Station uses to add a pop of color and a world of fun, making every child's special day a bouncing blast.


Community Festivals: Serving as the heart of entertainment, our bounce houses unite neighborhoods, enhancing local gatherings with laughter and joy.


Corporate Events: Break the ice and build team spirit with the blow up bounce house rental Bryan College Station uses to add a touch of playfulness to a professional setting.


School Fairs: Educators turn to our inflatable bounce house rentals in Bryan College Station to create engaging outdoor activities, promote physical exercise, and foster school spirit.


Family Reunions: Blend generations with our family-friendly bounce houses, making reunions more engaging for kids and adults alike.


Church Picnics: Our rentals infuse church gatherings with wholesome fun, aligning with family values and enhancing community bonds.


Grand Openings: Businesses use our local bounce house rentals to draw attention and entertain families during launch events, creating a memorable first impression.


Fundraisers: Charities and nonprofits choose our bounce houses to add a fun dimension to their events, encouraging participation and donations.


Sporting Events: Whether it's a little league game or a local tournament, we've got the bounce house rentals College Station uses to offer sideline entertainment for siblings and spectators.


Holiday Celebrations: From Fourth of July picnics to Halloween parties, we've got the best bounce house rentals that align with various themes, adding festive flair to seasonal gatherings.
These examples showcase the versatility and broad appeal of the bounce house rentals, College Station, Texas, prefers as a go-to choice for diverse events.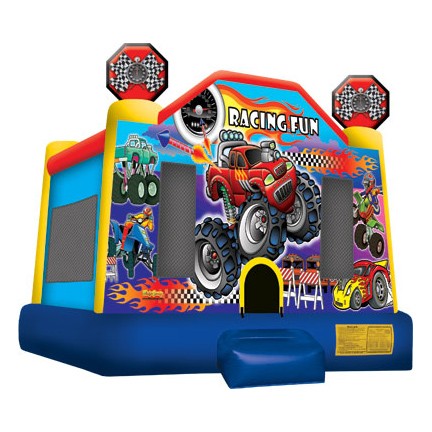 Exciting Selection of Bounce House Rentals College Station TX Can Choose From
Customers in need of a simple yet exciting bounce house will adore our traditional multicolor bounce house. This bounce house has a simple color scheme that makes it perfect for any event and ample room for both kids and adults to enjoy. This 17-foot-high bounce house will provide hours and hours of fun for any event or party. This bounce house is available to rent starting at just $85.00.
Join the wild side of fun with our Jungle bounce house! With its vibrant yellow and brown color scheme, inflated palm trees at the corners, and cartoon monkeys playfully adorned all around, it's an instant safari adventure waiting to unfold in your own backyard. Measuring 13' x 13' x 17', this bounce house provides ample space for young explorers to jump, bounce, and swing like never before. With a starting rental price of just $85, this is the inflatable bounce house College Station uses as an affordable ticket to Jungle Joy. Bring an exciting wilderness experience to your next party.
Grant your little royalty the kingdom of their dreams with our Princess Castle bounce house! Enchantingly designed with pink and navy blue hues, it's adorned with inflated castle corners and topped with blue flags, creating a fairy tale atmosphere perfect for imaginative play. With dimensions of 13' x 13' x 17', there's plenty of room for princes and princesses to jump and dance in their royal courtyard. Starting at a rental price of just $85, this magical bounce house near Bryan College Station offers a regal experience without a royal price tag. Give your child's next party the royal treatment with our Princess Castle bounce house, where dreams come true and magical memories are made!
How To Rent a Bounce House in Bryan College Station Online
We make it easy to rent a bounce house in Bryan College Station thanks to our user-friendly online reservation system. Designed to put the fun into functionality, our website allows you to browse through our vibrant collection of bounce houses and choose the perfect one for your celebration. With just a few clicks, you'll have everything set up for your event in no time. Here's how our online booking process works:
Select Desired Party Rental: Browse our options for a bounce house in Bryan College Station and pick the unit that fits your event's theme and your heart's desire.


Select Rental Date: Choose the date of your party to ensure the bounce house is ready and waiting for the fun to begin.


Select Party Start Time: Pick the time you want the birthday bounce house rental Bryan College Station loves to be ready for action, and we'll make sure it's inflated and inviting.


Select Party End Time: Let us know when the bouncing concludes, so we can plan for the pickup of our bounce house rental near Bryan College Station.


Review Before Checking Out: Take a moment to review your choices and the total price.


Check Out With Ease: Using any major credit card, submit the deposit amount and complete your reservation with ease with our secure online system.



With these easy steps, you can rent a bounce house in Bryan College Station, and your next event will have the Jump Around BCS entertainment and exhilaration it deserves. It's that simple! If you'd rather speak directly with our team to get on our books, give us a call at (936) 463-8314 to get started.
Delivering Fun and Festive Bounce House Rentals in Bryan College Station and Brazos County
We're proud to offer our bounce house rentals in Bryan College Station, and the surrounding areas of Brazos County. Our inflatable adventures have brought joy to many zip codes, including 77840, 77841, and 77842. From the smallest backyard gatherings to the grandest community events, our dedication to ensuring fun and safety is unwavering. We believe in contributing to the community spirit, and our bounce houses have become a familiar sight in the neighboring communities of Navasota, Caldwell, Iola, Bedias, Hearne, and Rockdale, as well as near local parks like Central Park, Wolf Pen Creek Park, and Lick Creek Park.
Our connection with the community goes beyond parks and backyards. We're honored to work with the College Station Independent School District, providing bounce house rentals for school functions and festivals, so there's no longer any need to continue to search for "bounce house rentals near me Bryan College Station." These events foster teamwork, camaraderie, and heaps of laughter among students and staff alike. Our commitment to education and fun helps create memorable experiences that last long after the bouncing stops.
We're also thrilled to be part of the culture and vibrancy of Bryan College Station's local landmarks. Our bounce houses have added color and excitement to events near Kyle Field, the George Bush Presidential Library and Museum, and the Northgate Entertainment District. Jump Around BCS also has the best water slides rentals in College Station TX for your next event. Being a part of these iconic locations and contributing to the local festivities makes us more than a rental service. It's a testament to Jump Around BCS's dedication to bringing lively and trusted bounce house rentals in Bryan College Station and the community we love and serve.
People That Rented Bounce Houses Also Shopped For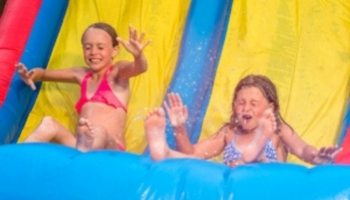 Holiday Rentals
Is there a better way to spend a summer day than the thrill of going down a water slide and splashing your friends down in the deep pool of water? Water slides from Jump Around BCS are a great way to create fun and memorable moments in the sun for your guests.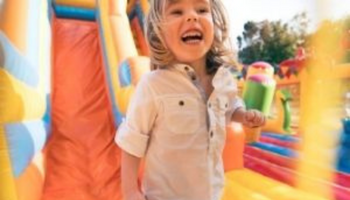 Bounce Houses With Slides
Everyone loves to bounce in our bounce houses and they love to slide as well. These combine the fun with an attached slide for even more fun. Our slides are a great way to create fun and memorable moments. We have a wide selection to choose from.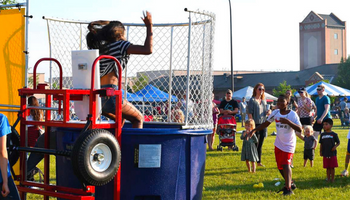 Inflatable Games
There is nothing like dunking a friend, relative, boss, principal, teacher… Our 500-gallon easy dunker dunk tank is a great addition to any event, lots of fun, and will bring excitement and plenty of splashes!
FAQs About Our College Station Bounce House Rentals
Do you have questions about College Station bounce house rentals? You're in the right place! Take a look at our frequently asked questions below and let us know if you need any additional information before booking the best bounce house rentals in College Station TX. Our team can be reached at (936) 463-8314.
Positive Reviews For Our College Station TX Bounce House Rentals
We take immense pride in the glowing customer reviews that our College Station TX bounce house rentals bring! Our clients frequently commend us for our top-notch bounce house rentals and excellent service. Whether it's the fun-filled Jungle bounce house or the enchanting Princess Castle, each review tells a tale of joy, excitement, and satisfaction. These heartwarming testimonials are not just words; they're the fuel that drives us to continue providing an unbeatable experience. With a commitment to quality, reliability, and endless fun, we've got the bounce house rental Bryan College Station uses as the trusted choice for party rentals that turn ordinary events into unforgettable adventures!