The #1 Place To Rent Inflatable Rentals and Mechanical Rides in College Station!
Party Rental College Station TX
Get ready for a whirlwind of fun with the party rental College Station TXuses to bring joy to any event! Jump Around BCS is here to add some bounce to your parties, events, or any celebration that calls for a good time. With a wide array of inflatable bounce houses, slides, and more, your College Station, Texas , gatherings will never be the same again.
Quality is our top priority. Our inflatables are made with durable, industry-grade materials and are thoroughly sanitized and inspected after use. We want to ensure that your guests can have endless hours of fun without any worry, which is why parents, businesses, churches, school administrators, and local organizations trust us for all of their event rentals in Bryan Collect Station!
As your one-stop party rental shop, we have everything you need to host a fun-filled and festive event with ease and convenience. Our exciting inventory includes popcorn machines, tables, chairs, and more, making sure your event has everything it needs to be a total success. We're the party rental College Station TX uses to add engagement and memories to all kinds of events; be it a birthday party, school field day, or casual get-together, we've got you covered. What sets our company apart is our friendly, professional service. We also believe that having a great time shouldn't be costly. That's why we offer competitive pricing without compromising quality or excitement.
Jump Around BCS isn't just a business; we're a proud part of the Bryan College Station community. Our commitment extends beyond our rentals, as we support local events and organizations. Choosing us for your party means contributing to the vibrancy of our local community. Let our team make your next event extraordinary. We've got the party rental College Station TX uses as a gateway to laughter, bonding, and memories that will last a lifetime. Explore our website today and take the first step towards a celebration that your guests will talk about for years to come!
Booking with us is easy! Just follow these 4 steps: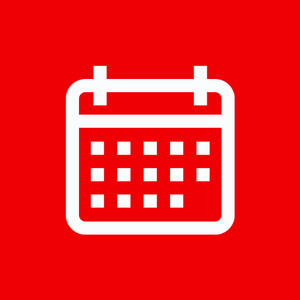 Date & Time
Select a date and time of your event to see what is available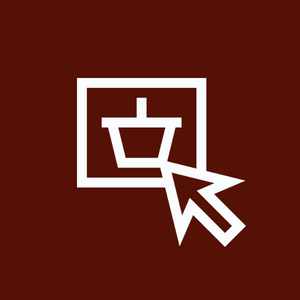 Choose Items
Choose the rentals you would like and Add to your Cart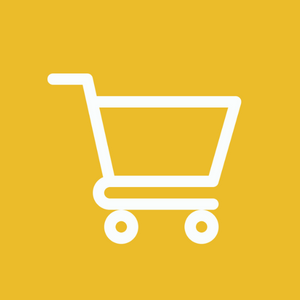 Check Out
Checkout and enter your event information so we can provide you with the best service possible!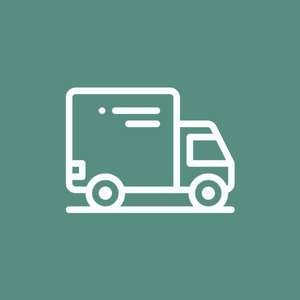 We Deliver
We will deliver and pick up at the time stated on the contract!
Rentals For Every Type of Event
School Festivals
Corporate Functions
Community Fairs
Birthday Parties
Celebrations
Why Choose Jump Around BCS?
Great customer service that works with you
Always receiving new inventory
State inspected and insured
All of our equipment is high quality, clean, and sanitized
On-time delivery and setup
Party Rentals College Station Uses to Turn Up the Fun
Jump Around BCS offers an incredible range of party rentals College Station uses to cater to various types of events. For birthday celebrations, our inflatables are a hit with children and adults alike, turning an ordinary birthday bash into a thrilling adventure. From colorful bounce houses to thrilling slides, the variety ensures that every celebration, no matter the occasion, is unique and filled with joy. While birthdays are a frequent reason our customers book party rentals, we're thrilled to be part of countless special events, including graduations, baby showers, wedding-related parties, fundraisers, festivals, carnivals, field days, business grand openings, bridal showers, bachelor or bachelorette parties, retirement parties, class reunions, and everything in between.
School Field Days and Camps: Schools, colleges, camps, churches, and community organizations turn to our exciting inventory for their festivals and fairs. We've got the party rental College Station relies on to provide a safe and exciting way for students to have fun and interact. It's not just about bouncing; it's about creating an environment that fosters camaraderie, team spirit, and, most importantly, lots of smiles. Our equipment adds a vibrant touch to school, church, and local events, making them memorable for students, staff, parents, and attendees.
Corporate Events: Our team brings an element of fun and relaxation to the often serious corporate atmosphere, including team-building excursions, awards ceremonies, fundraisers, galas, and more. Employees can unwind and connect in a casual setting, breaking down barriers and building stronger relationships. Our rentals are more than just College Station kid party rentals; they're tools to enhance teamwork and create a harmonious work environment.
Community Festivals: Neighborhood parties in Bryan College Station benefit from our wide selection of rentals. Our team understands the importance of community bonds and provides rentals that cater to all ages and interests. From large-scale community celebrations to intimate neighborhood get-togethers, we've got the party rentals College Station can depend on to create an inviting atmosphere that brings people together, fostering a sense of belonging and shared enjoyment.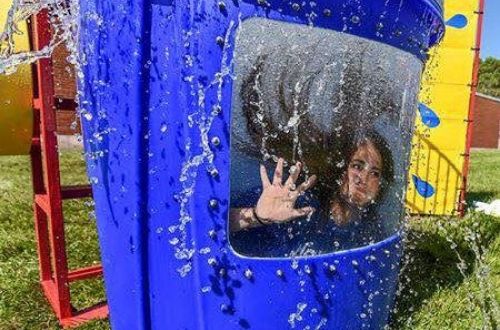 Exciting Party Rentals Bryan College Station TX Can Choose From
We offer a range of party rentals Bryan College Station TX knows is nothing short of impressive, catering to all types of special events. From bouncy castles that bring joy to children's faces to elegant tables and chairs that add class to any gathering, our inventory is designed to meet diverse event rental needs. Looking for something to entertain the teenagers? Our thrilling slides and obstacle courses are the perfect source of healthy and safe activity. Planning an outdoor movie night? Our projectors and screens have you covered. Need safe and exhilarating entertainment for little kids during a church event? We have the #1 bounce house rental College Station has to offer. Our collection isn't limited to large equipment; we also offer essential party accessories like popcorn machines, coolers, and party tent rentals College Station can use for all kinds of events. With Jump Around BCS, the possibilities are truly endless, allowing you to create an event that resonates with your guests.
When it comes to parties, seating and table arrangements are crucial, especially after an exhilarating day of bouncing around. We have it all covered with a wide selection of tent, table, and chair rentals. We offer a variety of table and chair options to comfortably accommodate all your guests. Our 6-foot-long tables, for example, can host 6 to 8 guests each, depending on your setup. With Jump Around BCS, you'll have the party rentals College Station chairs needed to ensure everyone has a spot to rest, eat, and enjoy the party.
We've got the party time rentals College Station Texas uses to add a tasty twist to any event! Jump Around BCS offers rental units like Margarita Machines, Snow Cones, and Cotton Candy to keep your guests entertained and satisfied. These delightful treats will bring big smiles to any party, corporate event, graduation, or backyard BBQ. From children to adults, everyone will have a blast with our concessions. Book today and make your next big day a delicious success with our exciting and tasty party rentals!
We understand that keeping inflatables bouncing is key to a successful event. That's why we offer power generators and air motors for rent, ensuring that the fun never stops. These devices are not only efficient but essential for airing up inflatables and keeping them inflated throughout your celebration. Whether it's an outdoor party without a nearby power source or a large event requiring multiple inflatables, our power generators and air motors provide a reliable solution. With Jump Around BCS, you can rest easy knowing that the power to keep your party alive is always within reach with the best party equipment rentals College Station has seen!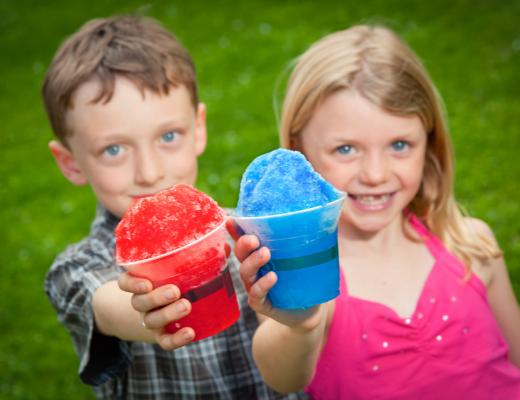 How To Book Our Bryan College Station Party Rentals Online
Booking College Station party rentals online is a breeze, and it takes only a few simple steps to secure the perfect addition to your event. Whether you're in the early stages of planning a community fair or need some last-minute entertainment to keep the kids busy over the weekend, we've got you covered Just follow the steps below to reserve Bryan College Station party rentals online today!
Select Your Equipment: Browse our extensive collection of College Station Texas party rentals, including concessions, bouncers, slides, interactives, and more, and choose the items that best fit your event's theme and needs.


Select Your Rental Date: Pick the date for your event to ensure the availability of our College Station TX party rentals.


Select Your Party Start and End Time: Let us know when you want the fun to begin so everything is ready to go when your guests arrive.


Provide Delivery Details: Enter your specific location for delivery. This ensures that our professional drivers can deliver your chosen party rental right where you need it. We make it so seamless and convenient that you don't even need to be present for the delivery, as long as we have all of the necessary information to drop off the desired party rentals.


Review Before Checkout: Take a moment to review your selections and the total price. Ensure everything is in order, and proceed to check out.


Secure Checkout: With our safe and transparent pricing system, complete your booking by entering your payment information using any major credit card. Rest assured, there are no hidden fees or unexpected charges.


Receive Your Confirmation: You'll receive an email from us with all the details of your rental, including a digital copy of your receipt and a direct line to our customer service in case you have any questions or need assistance.



Book your next event with us today and discover the difference our College Station party rentals can make in ensuring your celebration is truly memorable!
Proudly Delivering Party Rentals Near Bryan College Station
Jump Around BCS takes immense pride in delivering party rentals near Bryan College Station and being a vital part of the Bryan College Station community. Serving the areas covered by zip codes 77840, 77841, and 77842, we've been fortunate to bring joy and excitement to various events across Brazos County. From community gatherings at Central Park to festive celebrations at Wolf Pen Creek Park, our rentals have added flair and fun to countless memories. We're happy to offer delivery to the surrounding cities of Caldwell, Hearne, Navasota, and all areas in between.
Our commitment to the local community also extends to supporting educational events and institutions like the College Station Independent School District. We believe in fostering learning and growth through enjoyment and exciting entertainment, and our rentals often grace school festivals, field days, sporting events, graduation celebrations, and other educational programs. By collaborating with local schools, we play an active role in enriching the lives of students and families within the community and making it so customers no longer need to endlessly search for "party rentals near me Bryan College Station TX."
Our Service Area
Proud to Serve The Following Areas:
Local landmarks like Kyle Field, the George Bush Presidential Library and Museum, and the Northgate Entertainment District also hold special significance to us. These iconic spots symbolize the rich heritage and vibrant culture of Bryan College Station, and our team is honored to contribute to various events held near these locations. Whether it's a university gathering at Kyle Field or a cultural festivity at Northgate Entertainment District, our team ensures that the party rentals near Bryan College Station are imbued with fun, laughter, and the unique spirit of the community we love to serve. Book exciting party rentals near Bryan College Station today!
NOTE: Fees may vary depending on how far you are outside our service area.
FAQs About Party Rentals in Bryan College Station TX
If you have any questions about scheduling our party rentals in Bryan College Station TX, browse through our frequently asked questions and get in touch with our team by giving us a call at (936) 463-8314 to learn more!