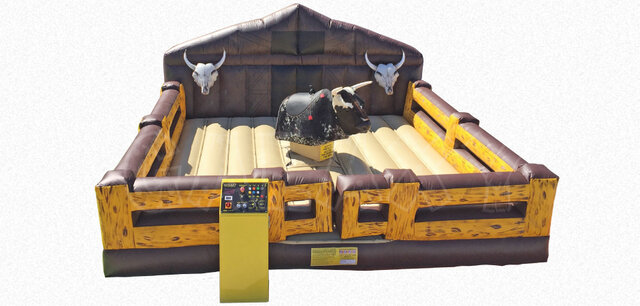 Description
Looking for an exciting addition to your event or party? Look no further than our mechanical bull! Our state-of-the-art mechanical bull is designed to provide a thrilling and safe experience for riders of all ages and skill levels. With its realistic movements and customizable speed settings, our mechanical bull is sure to provide hours of entertainment for your guests.
Our mechanical bull is built with safety in mind, featuring a soft, inflatable landing area and automatic shut-off sensors that stop the bull in case of a fall. It is also operated by a trained professional who will ensure that all riders are properly secured and that the bull is running at a safe speed.
Our mechanical bull is perfect for a variety of events, including birthday parties, corporate events, and festivals. It can be set up indoors or outdoors and can be customized with branding or decorations to fit your event theme. So why wait? Book our mechanical bull today and add a unique and exciting element to your next event!